Two Dayton Style B Mandolins
Made by The Dayton String Instrument Company, Dayton Ohio
These Style B "The Dayton" mandolins are one serial number apart yet as you can observe, have many many differences in their construction.
It's like the Sunday comics ... can you spot at least 8 differences between these two mandolins?
They have internal 'false backs' with cats eye 'soundholes' in them which create a resonating chamber inside the mandolin.
Their patent date is 1911.
The one on the left (#1124) has wonderful and severe 'alligatoring' to the finish most likely due to storage conditions but it plays and sounds great nevertheless.

---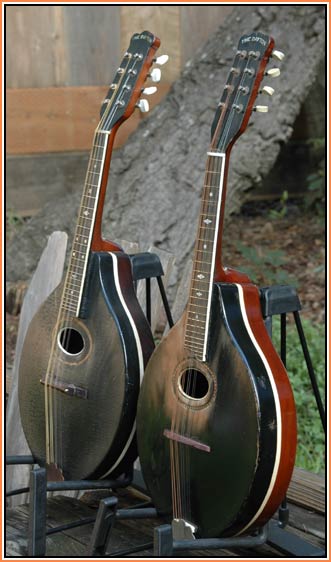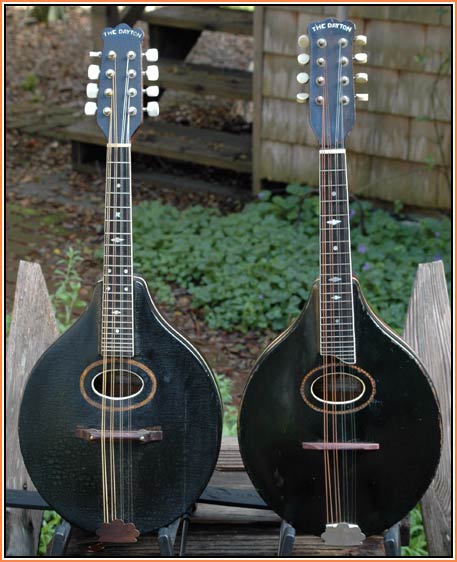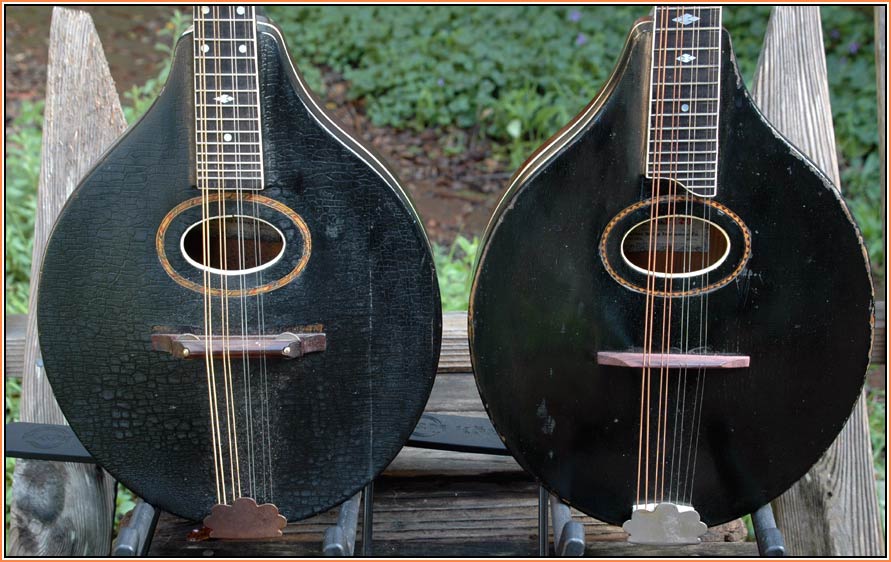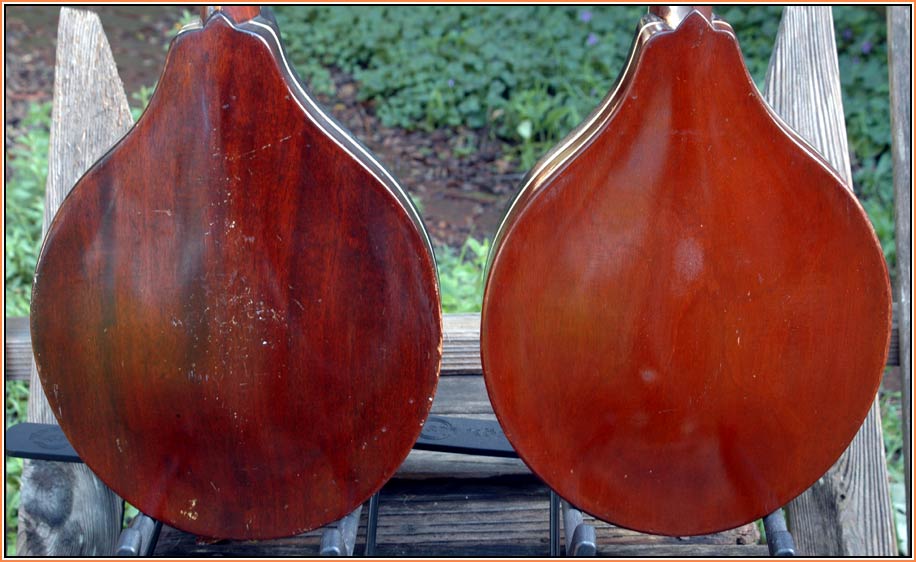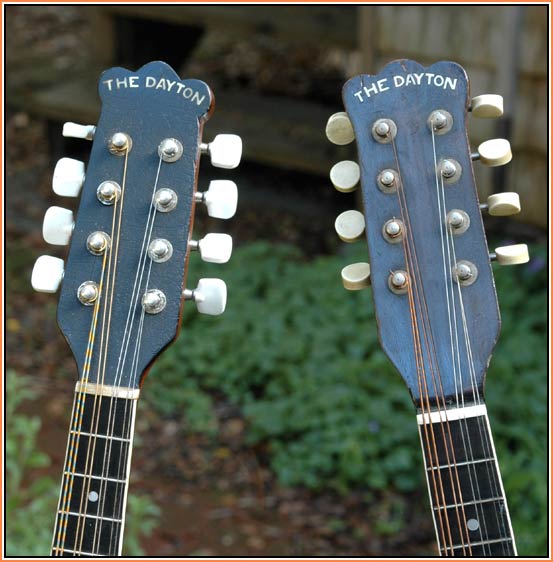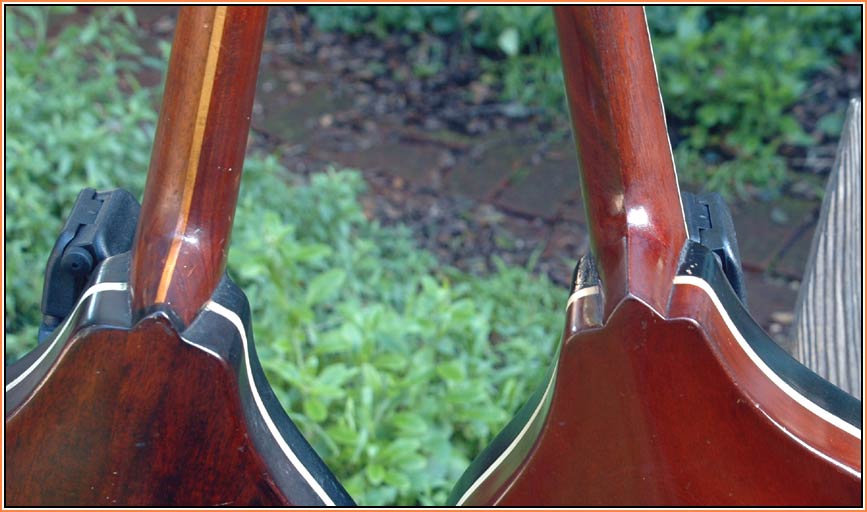 ---
---
---
To see other instruments in the Players Vintage Instruments "Museum" please Click here
To see instruments For Sale at Players Vintage Instruments Please Click here Thanks
---
Contact:
Lowell Levinger
Players Vintage Instruments
415-669-1107


Email us at: info@vintageinstruments.com
---
All images and text on this web site are :
Copyright 1997-2007 by Players Vintage Instruments.
---