1933 Martin for Paramount Style L Guitar
About 36 of these made by Martin for Paramount
Some were tenors and some six strings
I've seen only seven, four six strings and three tenors, and this is the only one I've ever seen or heard of with a pin bridge
There are holes in the 'resonator flange' and also holes in the sides of the guitar body but ... no holes in the top.
It's all original and the sound is amazing. Loud as can be. The high strings ring out like church bells.

---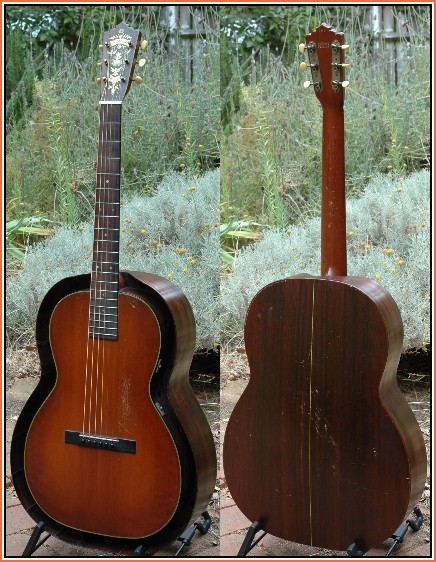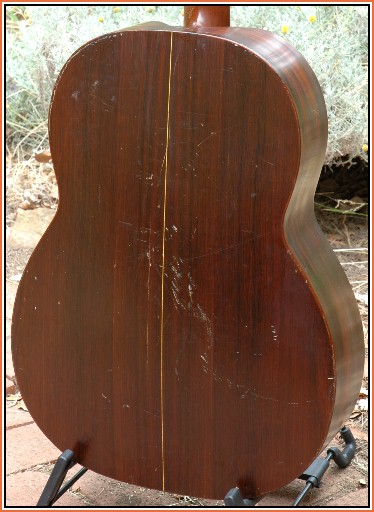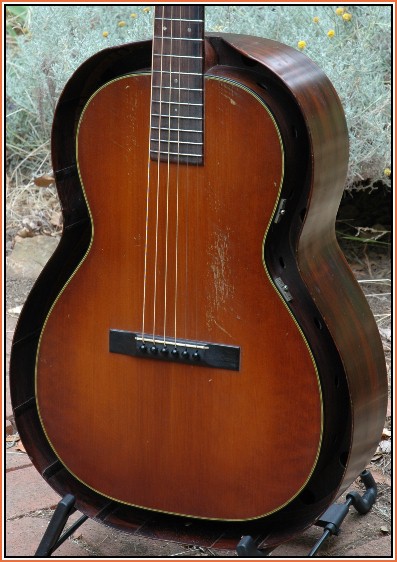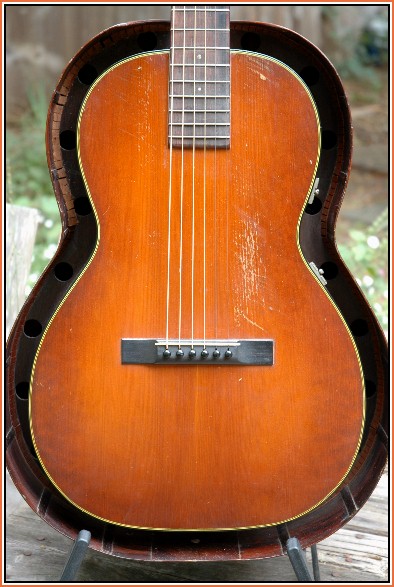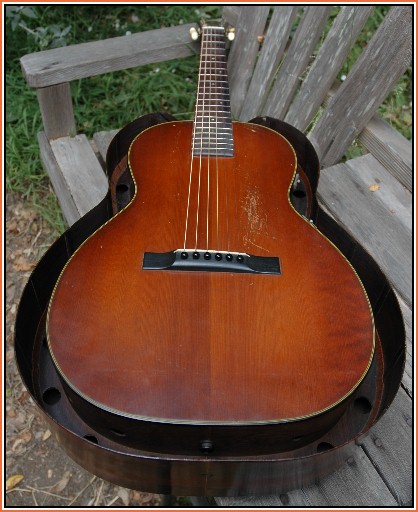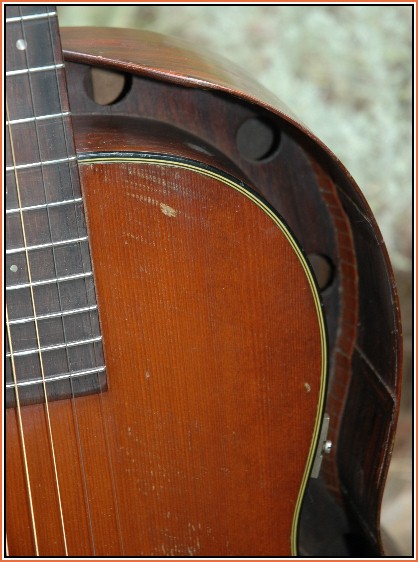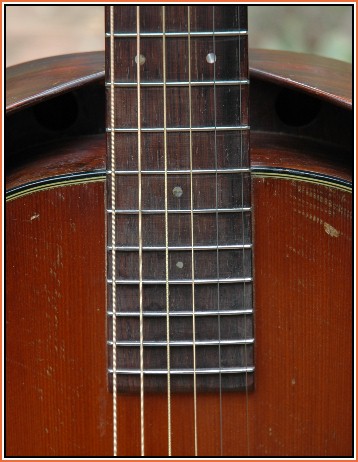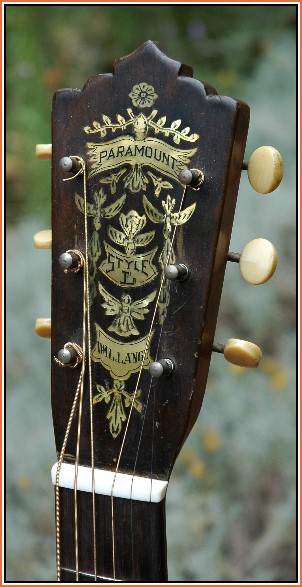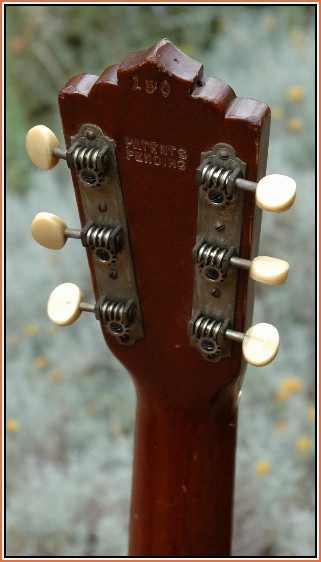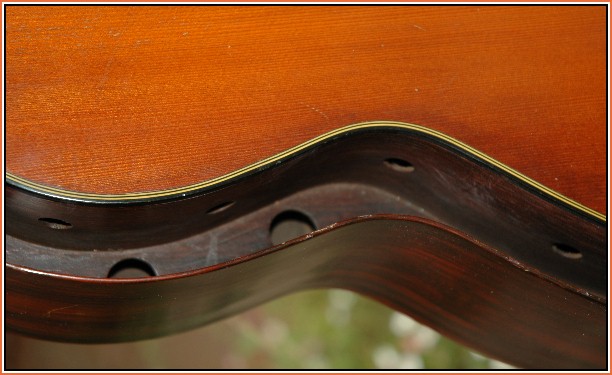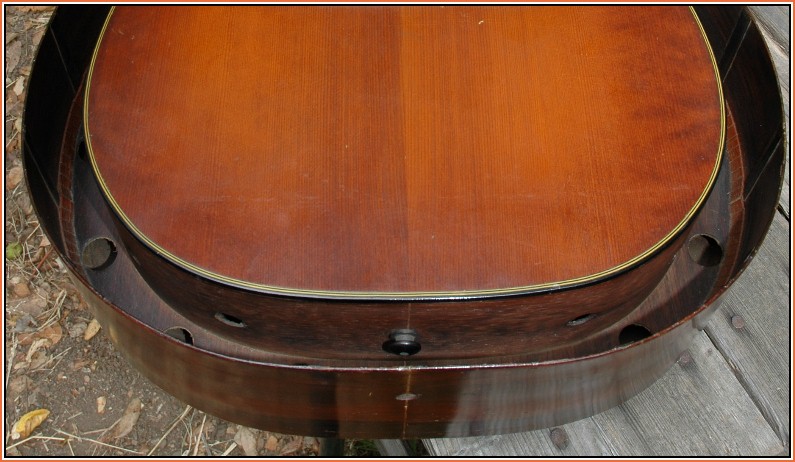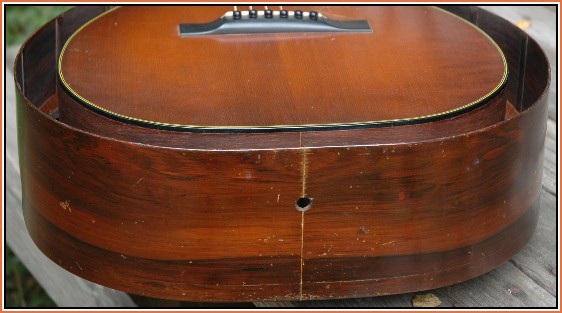 ---
---
---
---
To see other instruments in the Players Vintage Instruments "Museum" please Click here
To see instruments For Sale at Players Vintage Instruments Please Click here Thanks
---
Contact:
Lowell Levinger
Players Vintage Instruments
415-669-1107


Email us at: info@vintageinstruments.com
---
All images and text on this web site are :
Copyright 1997-2011 by Players Vintage Instruments.
---